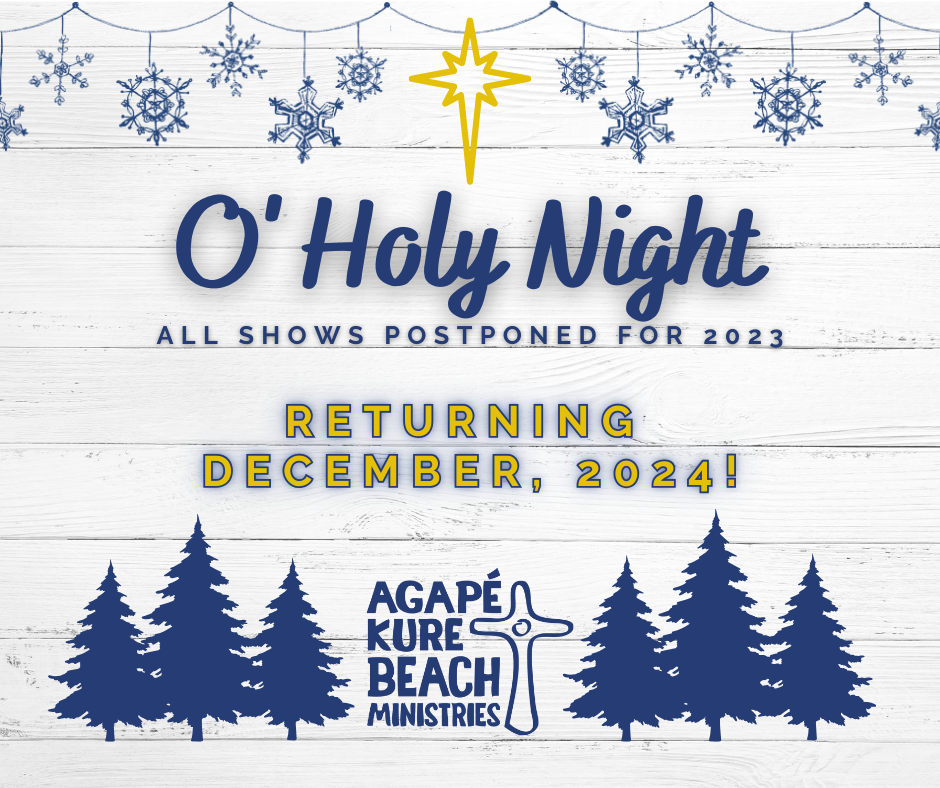 All 2023 O' Holy Night shows have been postponed until 2024
Due to our current staffing levels, O' Holy Night has been postponed until 2024, when we will be better able to provide the quality program that you've come to expect. To ensure O' Holy Night does return next year, we are actively seeking the next year-round Program Director and the 2024 summer camp staff. If you or someone you know would like to learn more about serving on the Agapé + Kure Beach Ministries' staff, please get in touch with Lee Lindeman, our Interim Executive Director, ASAP.
The A+KB staff wishes you a joyous Advent and Christmas season. As this year ends and a new one begins, rest assured that Agapé + Kure Beach Ministries continues it's mission to call and gather all people to experience the Spirit through encounters with Christ, in Creation and Community.
For more information: call the office at (919) 552-9421 or email Jamala at agape@agapekurebeach.org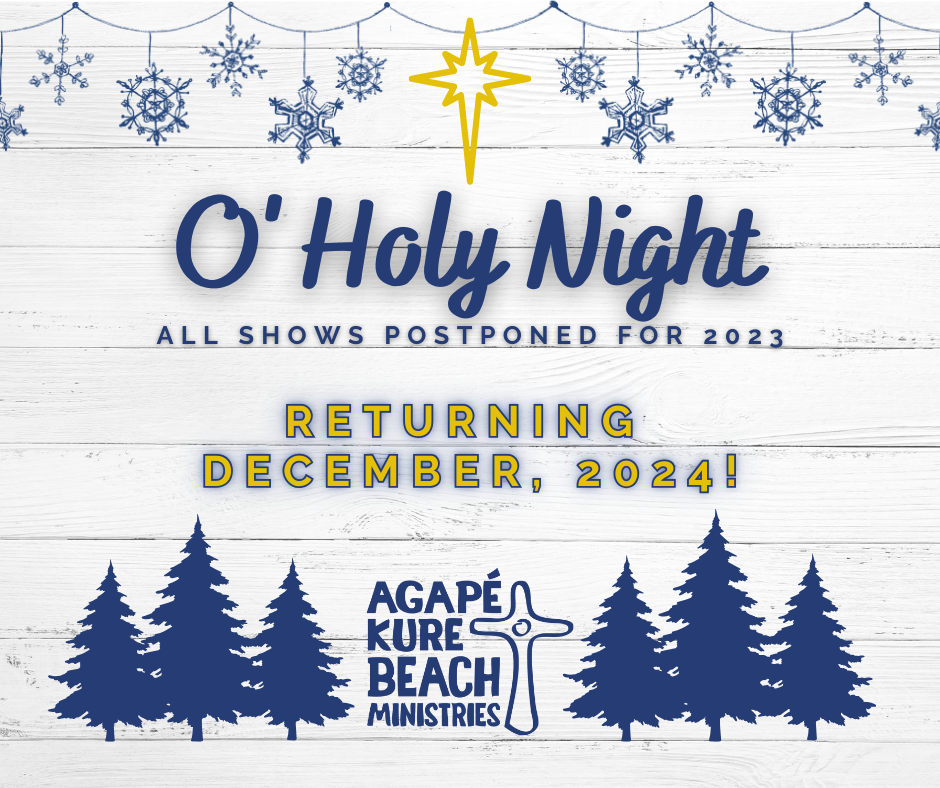 Help us bring 100 kids in need to a week of faith-based residential camp.
Through the "Reach 100" challenge, A†KB hopes to assist campers in financial need as well as provide each child with a positive and lasting impression of their value as a child of God.